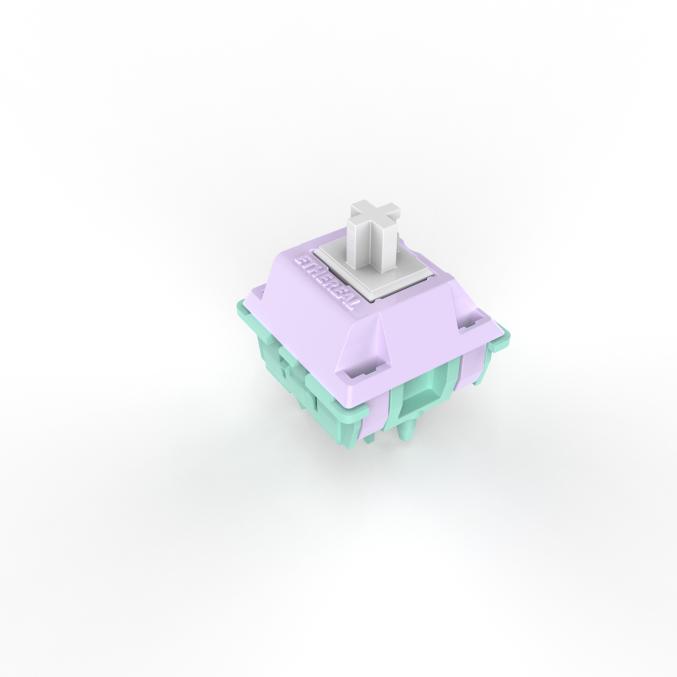 [GB]Ethereal Panda Tactile Switch(10pcs)
Holy panda clone tactile switch using "Halo clone stem" and "BSUN panda housing"
This panda sires will never comes back once GB is over.
AlphaKey will move onto other color combination panda.
Spec
- POM tactile halo clone stem
- 68g spring
- PCB mount 5 pin
- LEDs compatible
- Original BSUN panda housing
- Top Housing Polycarbonate
- Bottom Housing NYLON
- No Factory Lube
Vendors:
CA: AlphaKeys
EU: CandyKeys
US: DangKeebs
Shipping method: FedEx Priority
Estimated ship date: 3-4 Months After Group Buy Ends
Group Buy Ends: When MOQ is reached.
Please note that this is a Group Buy. There can be delays and setbacks by various reason. Estimate timeline can be changed. You will be charged immediately for this item. There are no refunds or cancellations for GB.
Also the images on product page is render images. It could have small color difference.
So actual product and images might not 100% same.
If you order other product with GB items, your order will be sent when GB item is in stock.
By adding this item to your cart and purchasing you agree that you understand everything above.