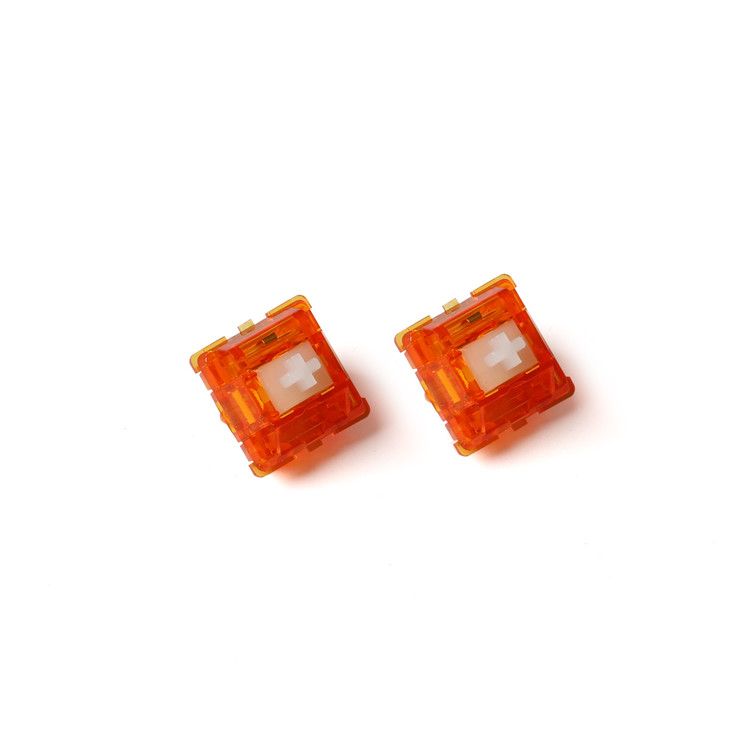 Prevail Epsilon Switch (10pcs)
Designed by Joininkeys* with a small amount of input from us for our version, and manufactured by JWK. This switch features a bright orange color, full nylon housing, JWK's P3 stem (same stem from their Durock POM linear switches) and 68g gold-plated progressive spring.
With the JWK produced full nylon housing, mystery material stem from their POM linear switches and progressive spring, this switch will have not only a nice, smooth, bouncy feeling when typing and a very pleasing sound signature.
Manufactured by JWK
Full nylon housing
68g gold-plated progressive spring
JWK P3 linear stem
Light factory lube, 5-pin switch design
switches are sold in packs of 10.
1 order = 10 switches