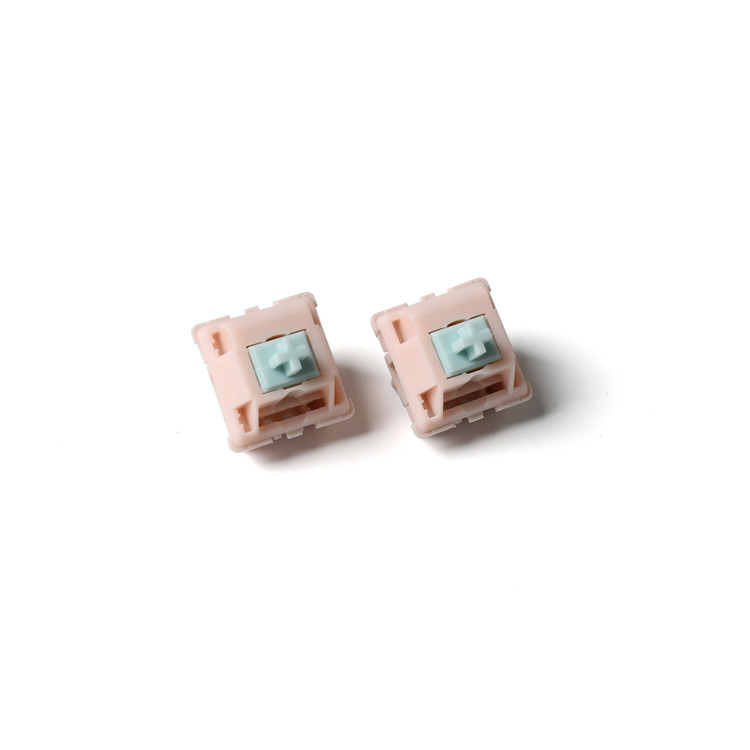 Loobed Cotton Candy light tactile switch(10pcs)
Designed by Loobed. A cute and yummy cotton candy, light tactile switch that both linear and tactile gang can enjoy. With a beautiful pink housing and a pastel blue stem, these switches are a must for any collection.
---
Specs
-Light tactile
-Manufactured by JWK
-Nylon top and bottom housing
-POM stem
-58g Lengthened gold-plated spring
-Lightly oiled from factory, can easily lube over oil
switches are sold in packs of 10.
1 order = 10 switches