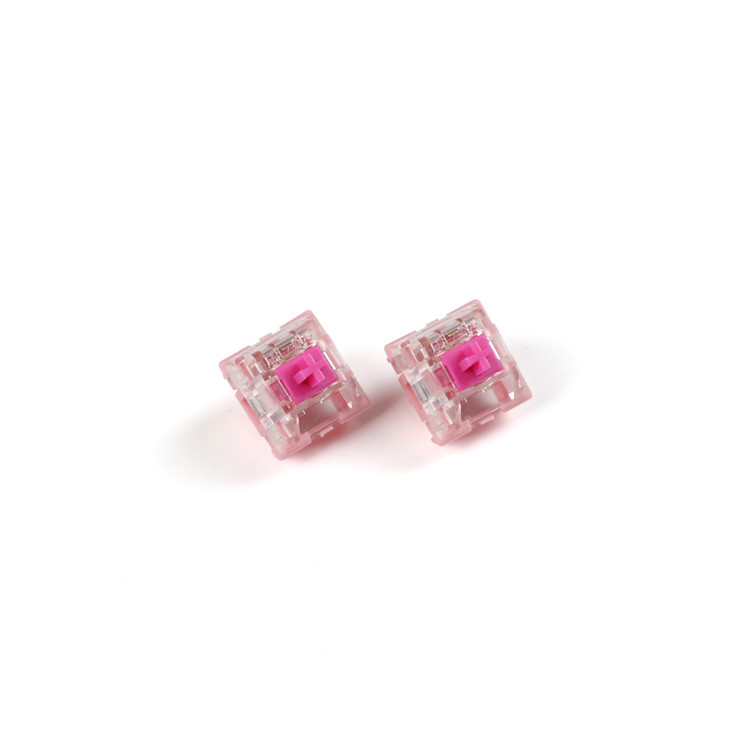 Gazzew bobagum silent linear switch (10pcs)
Bobagum is silent linear switch made with special mixed plastic. It's designed by Gazzew well known for boba u4t &u4. This cute pink switch has same characteristic, tight housing and precise tolerance of stem size.
The custom mixture for bobagum present you smooth feeling. 4mm travel with own stem rail design is also unique feature of boba switch.
---
Designer: Gazzew
Manufacturer: Outemu
Housing & Stem Material: Custom Plastic Mix
Spring Weight: 62g Korean Stainless Steel
Factory Lubed: Donut-dipped springs, light lube on leaf